Ciron Drugs & Pharmaceuticals Pvt. Ltd- Walk-Ins For QA / QMS / Validations On 15th to 17th Apr' 2019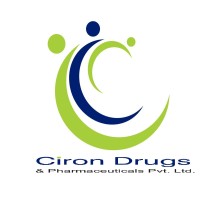 Company Profile:
Ciron Drugs & Pharmaceuticals Pvt. Ltd
Job Description
Designation: QA/ QMS/ Validations




Location: Boisar (40 km from Mumbai)




Experience: 2 years and above
Job Responsibilities:
Exposed with the Quality Management System of large scale drug manufacturing of Non-Aseptic & Aseptic Dosages Formulations (Exposure to Dry Powder Injection, liquid Injection, Vaccine, Ampoule/Vial Filling, Pre-filled Syringes, Dry Syrup, Liquid Syrup , Ointment, Sachet, Nutraceuticals Products dosage form) with an in-depth understanding of the GMPs concept define by various regulatory agencies.




Have hands on experience of developing, reviewing and compliance of QMS, Validation Protocols, Internal Audits/External Audits, Reports, Risk Assessment, SOPs, STPs, Specifications, BMRs, BPRs.




Audit in Process Assessment with respect to Chemistry, Safety and Operations.




Gained exposure in quality assessment for manufacturing of multi products, new technology implementation & validation process and Safety Evaluation System.
Interested Candidates can send their resume to hr.ho@cironpharma.com




or Walk in-interview on 15, 16, 17 April 2019 from 10 am
Venue Details : Ciron Drugs & Pharmaceuticals Pvt. Ltd.


UNIT 1 : N-118, N-119 & N-113,




M.I.D.C., Tarapur, Boisar, Dist.




Palghar – 401506, Maharashtra
Contact Person: Sneha/ Rohini / Akshata


For Ciron Drugs & Pharmaceuticals Pvt. Ltd
Contact Num : 9607948230
E-mail id: hr.ho@cironpharma.com